It was the moment dreams came true for 16-year-old Keegan Connor from Westfield, giving her the chance to compete nationally in the Miss America organization.
Just days before taking the crown and center stage, Keegan was inside Peyton Manning Children's Hospital on her way into emergency surgery.
Stomach pain landed her in the emergency room. Acute appendicitis landed her on the operating table.
"I was devastated," said Keegan.
Keegan said her surgery started at the same time as the opening reception for Miss Indiana week.
"It was something that I thought, 'The whole week was over,'" said Keegan. "'It's not going to happen anymore.'"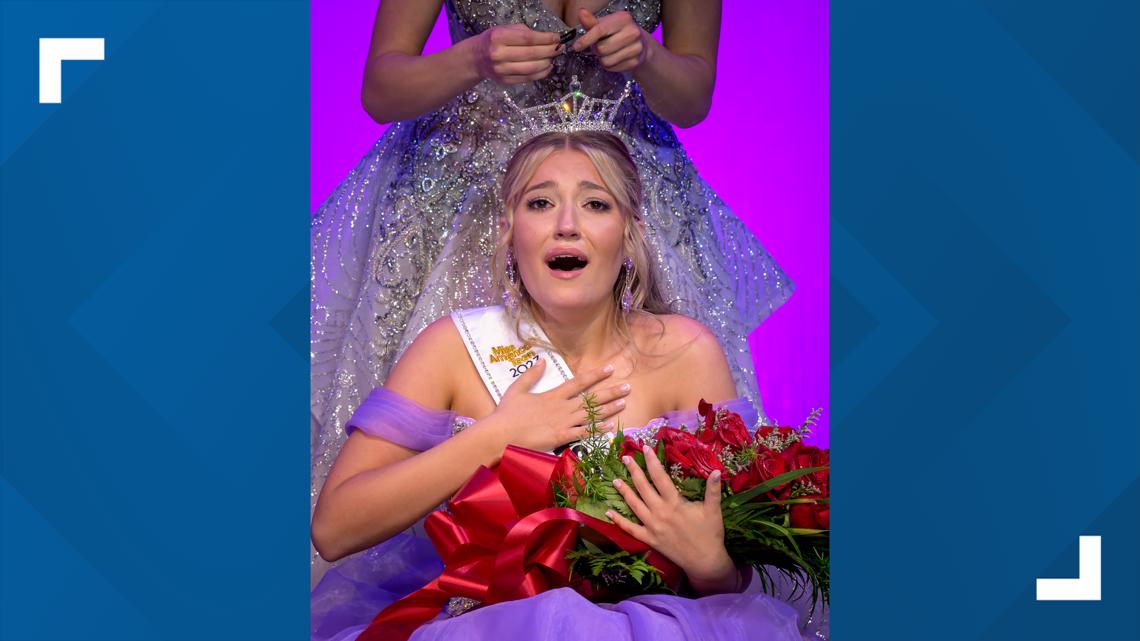 However, the three-year local titleholder was determined to make it to the stage.
"As the day went on, as I was going into surgery," said Keegan, "I was like, 'This isn't over. I'm going to keep pushing. I didn't work this long just to let go of all of it.'"
Her surgeon, Dr. Evan Kokoska, said Keegan's surgery went off without a hitch.
"Everything went well," said Kokoska. "No unexpected findings. She did have appendicitis. We removed the appendix."
New medical advancements had Keegan in and out of Peyton Manning Children's Hospital the same day.
"We've come a long way over the last eight to 10 years," said Kokoska. "I would say, 10 years ago, we were sending everybody, after an appendectomy, home with narcotics and loading them up. We've learned that we don't need to do that, and we've changed patient expectations, in that they don't need narcotics. They can do this with Motrin and Tylenol and give them a little more freedom as far as activity goes."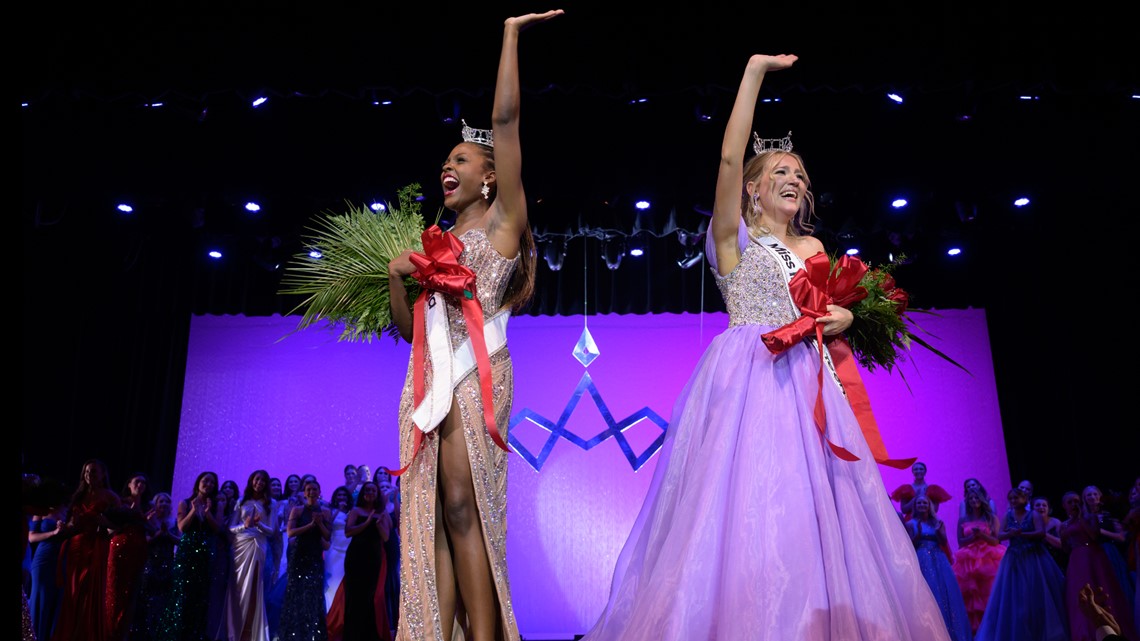 Thanks to a quick, laparoscopic appendectomy, Keegan was back on the Miss Indiana stage in a matter of hours.
"I decided to go to 8 p.m. rehearsals that night," said Keegan, "because I was really determined to be with all the girls and really get this week started."
"We love patients like Keegan," said Kokoska, "because she was highly motivated to get better quicker. Patients like that fantastic. I have two daughters, and it seems like girls are tougher than boys, as a general concept, especially in the teenage years."
Keegan says the Ascension St. Vincent staff went the extra mile before, during, and after her procedure.
"For the anesthesia, they have to put a tube down my throat," said Keegan. "She was like, 'I'll make it smaller, so your voice doesn't become hoarse. You can still sing. So, even just the tiny things like that really made me feel heard and seen by all the doctors here."
Keegan is no stranger to hospitals.
In fact, Keegan was diagnosed with severe scoliosis when she was 13 years old, followed by major spinal surgery.
"It's a newer type of surgery called VBT," said Keegan, "or vertebral body tethering."
Through the initiative, Keegan advocates for awareness and educates Hoosiers on the signs of scoliosis. She is also working with local lawmakers to get scoliosis testing back in Indiana schools.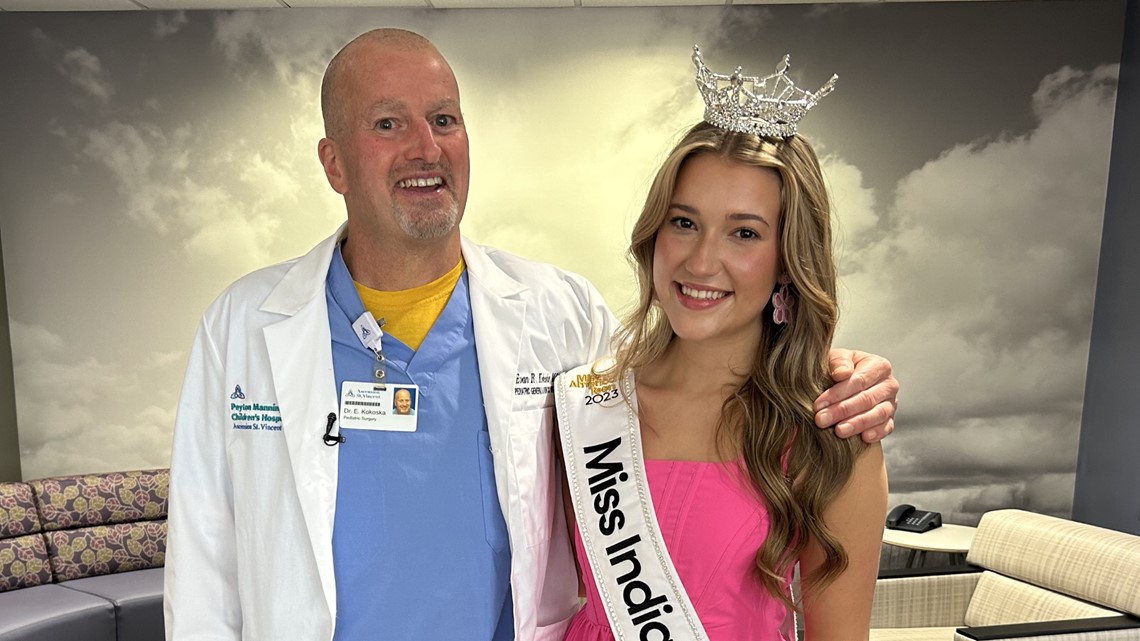 After her own health journey, Keegan says she appreciates the little things, like friendship and support, the most during the Miss Indiana competition.
"I wasn't able to put on my shoes the whole week," said Keegan, "It was hard for me to bend over, because of my stomach. Not only were the backstage crews so helpful, but also the girls. They were giving me hands when I needed to stand up."
Keegan added, "That's just what this organization is: girls supporting girls."
Reunited a few weeks later, Keegan thanked the hospital staff for her speedy surgery and recovery.
"The doctors were amazing at helping me get out of here," said Keegan, "still making sure that my health came first, but also that I can have my dream."
"I do have a great job," said Kokoska. "I love taking care of Hoosiers. I love working them through, sometimes, very scary and frightening times and trying to get them to the end result."
As Miss Indiana's Teen 2023, Keegan will go on to compete for the title of Miss America's Teen. The day and location of the competition are yet to be announced.
Watch on WTHR Channel 13 YouTube channel below